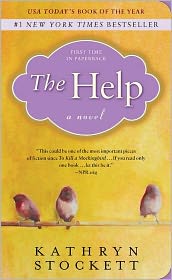 1. The Help - By Kathryn Stockett
* Pub. Date: April 2011
* Publisher: Penguin Group (USA)
* Format: Paperback , 544pp
* ISBN-13: 9780425232200
* ISBN: 0425232204
Overview
Be prepared to meet three unforgettable women:
Twenty-two-year-old Skeeter has just returned home after graduating from
Ole Miss
. She may have a degree, but it is 1962,
Mississippi
, and her mother will not be happy till Skeeter has a ring on her finger. Skeeter would normally find solace with her beloved maid Constantine, the woman who raised her, but Constantine has disappeared and no one will tell Skeeter where she has gone.
Aibileen is a black maid, a wise, regal woman raising her seventeenth white child. Something has shifted inside her after the loss of her own son, who died while his bosses looked the other way. She is devoted to the little girl she looks after, though she knows both their hearts may be broken.
Minny, Aibileen's best friend, is short, fat, and perhaps the sassiest woman in Mississippi. She can cook like nobody's business, but she can't mind her tongue, so she's lost yet another job. Minny finally finds a position working for someone too new to town to know her reputation. But her new boss has secrets of her own.
Seemingly as different from one another as can be, these women will nonetheless come together for a clandestine project that will put them all at risk. And why? Because they are suffocating within the lines that define their town and their times. And sometimes lines are made to be crossed.
In pitch-perfect voices, Kathryn Stockett creates three extraordinary women whose determination to start a movement of their own forever changes a town, and the way women-mothers, daughters, caregivers, friends-view one another. A deeply moving novel filled with poignancy, humor, and hope, The Help is a
timeless
and universal story about the lines we abide by, and the ones we don't.
2.The Buddha in the Attic - by Julie Otsuka
* Pub. Date: August 2011
* Publisher: Knopf Doubleday Publishing Group
* Format: Hardcover , 144pp
* ISBN-13: 9780307700001
* ISBN: 0307700003
Overview
Julie Otsuka's long awaited follow-up to When the Emperor Was Divine ("To watch Emperor catching on with teachers and students in vast numbers is to grasp what must have happened at the outset for novels like Lord of the Flies and To Kill a Mockingbird" —The New York Times) is a tour de force of economy and precision, a novel that tells the story of a group of young women brought over from Japan to San Francisco as 'picture brides' nearly a century ago.
In eight incantatory sections, The Buddha in the Attic traces their extraordinary lives, from their arduous journey by boat, where they exchange photographs of their husbands, imagining uncertain futures in an unknown land; to their arrival in San Francisco and their tremulous first nights as new wives; to their backbreaking work picking fruit in the fields and scrubbing the floors of white women; to their struggles to master a new language and a new culture; to their experiences in childbirth, and then as mothers, raising children who will ultimately reject their heritage and their history; to the deracinating arrival of war.
In language that has the force and the fury of poetry, Julie Otsuka has written a singularly spellbinding novel about the American dream.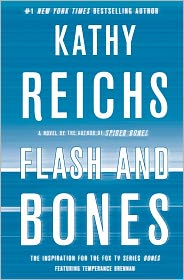 3. Flash and Bones (Temperance Brennan Series #14) - by Kathy Reichs
* Pub. Date: August 2011
* Publisher: Simon & Schuster Adult Publishing Group
* Format: Hardcover , 288pp
* Series: Temperance Brennan Series #14
* ISBN-13: 9781439102411
* ISBN: 1439102414
Overview
Kathy Reichs—#1 New York Times bestselling author and producer of the FOX television hit Bones—returns with a riveting new novel set in Charlotte, North Carolina, featuring America's favorite forensic anthropologist, Dr. Temperance Brennan.
Just as 200,000 fans are pouring into town for Race Week, a body is found in a barrel of asphalt next to the Charlotte Motor Speedway. The next day, a NASCAR crew member comes to Temperance Brennan's office at the Mecklenburg County Medical Examiner to share a devastating story. Twelve years earlier, Wayne Gamble's sister, Cindi, then a high school senior and aspiring racer, disappeared along with her boyfriend, Cale Lovette. Lovette kept company with a group of right-wing extremists known as the Patriot Posse. Could the body be Cindi's? Or Cale's?
At the time of their disappearance, the FBI joined the investigation, only to terminate it weeks later. Was there a cover-up? As Tempe juggles multiple theories, the discovery of a strange, deadly substance in the barrel alongside the body throws everything into question. Then an employee of the Centers for Disease Control and Prevention goes missing during Race Week. Tempe can't overlook the coincidence. Was this man using his lab chemicals for murder? Or is the explanation even more sinister? What other secrets lurk behind the festive veneer of Race Week?
A turbocharged story of secrets and murder unfolds in this, the fourteenth thrilling novel in Reichs's "cleverly plotted and expertly maintained series" (The New York Times Book Review). With the smash hit Bones about to enter its seventh season and in full syndication—and her most recent novel, Spider Bones, an instant New York Times bestseller—Kathy Reichs is at the top of her game.
4. The Great Gatsby - by F. Scott Fitzgerald
* Pub. Date: September 2004
* Publisher: Simon & Schuster Adult Publishing Group
* Format: Paperback , 180pp
* ISBN-13: 9780743273565
* ISBN: 0743273567
Overview
The mysterious Jay Gatsby embodies the American notion that it is possible to redefine oneself and persuade the world to accept that definition. Gatsby's youthful neighbor, Nick Carraway, fascinated with the display of enormous wealth in which Gatsby revels, finds himself swept up in the lavish lifestyle of Long Island society during the Jazz Age. Considered Fitzgerald's best work, The Great Gatsby is a mystical, timeless story of integrity and cruelty, vision and despair.
Annotation
The timeless story of Jay Gatsby and his love for Daisy Buchanan is widely acknowledged to be the closest thing to the Great American Novel ever written.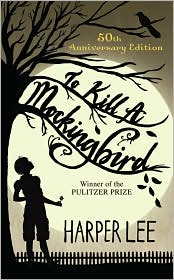 5. To Kill a Mockingbird - by Harper Lee
* Pub. Date: November 1988
* Publisher: Grand Central Publishing
* Format: Mass Market Paperback , 384pp
* Lexile: 870Lwhat's this?
* ISBN-13: 9780446310789
* ISBN: 0446310786
Overview
Harper Lee's classic novel of a lawyer in the deep south defending a black man charged with the rape of a white girl
One of the best-loved stories of all time, To Kill a Mockingbird has earned many distinctions since its original publication in 1960. It won the Pulitzer Prize, has been translated into more than forty languages, sold more than thirty million copies worldwide, and been made into an enormously popular movie. Most recently, librarians across the country gave the book the highest of honors by voting it the best novel of the twentieth century.
Annotation
Winner of the 1961 Pulitzer Prize for Literature, Fiction.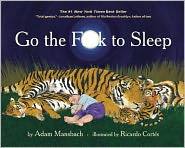 6. Go the F**k to Sleep - by Adam Mansbach , Ricardo Cortes (Illustrator)
* Pub. Date: June 2011
* Publisher: Akashic Books
* Format: Hardcover , 32pp
* ISBN-13: 9781617750250
* ISBN: 1617750255
Overview
Go the F**k to Sleep is a bedtime book for parents who live in the real world, where a few snoozing kitties and cutesy rhymes don't always send a toddler sailing blissfully off to dreamland. Profane, affectionate, and radically honest, it captures the familiar — and unspoken — tribulations of putting your little angel down for the night. Beautiful, subversive, and pants-wettingly funny, Go the F**k to Sleep is a book for parents new, old, and expectant. You probably should not play this for your children.
"A children's book for grown-ups! I really did laugh out loud—hilarious!"
–David Byrne, musician, father of one
"Finally, someone tells it like it really is. This is no-guilt funny and a godsend!"
–Cristina García, author of The Lady Matador's Hotel, mother of one
"This is the most honest children's book ever written. F**king hilarious."
–A.J. Jacobs, author of The Year of Living Biblically, father of three
"Go the F**k to Sleep is the secret anthem of tired parents everywhere."
–Bliss Broyard, author of One Drop: My Father's Hidden Life, mother of two
"Captures the beautiful struggle of being a parent at its rawest point: bedtime."
–Daniel Sinker, author of The F***ing Epic Twitter Quest of @MayorEmanuel, father of one
7. Sarah's Key - by Tatiana de Rosnay
* Pub. Date: September 2008
* Publisher: St. Martin's Press
* Format: Paperback , 320pp
* Lexile: HL610Lwhat's this?
* ISBN-13: 9780312370848
* ISBN: 0312370849
Overview
Paris, July 1942: Sarah, a ten year-old girl, is brutally arrested with her family by the French police in the Vel' d'Hiv' roundup, but not before she locks her younger brother in a cupboard in the family's apartment, thinking that she will be back within a few hours.
Paris, May 2002: On Vel' d'Hiv's 60th anniversary, journalist Julia Jarmond is asked to write an article about this black day in France's past. Through her contemporary investigation, she stumbles onto a trail of long-hidden family secrets that connect her to Sarah. Julia finds herself compelled to retrace the girl's ordeal, from that terrible term in the Vel d'Hiv', to the camps, and beyond. As she probes into Sarah's past, she begins to question her own place in France, and to reevaluate her marriage and her life.
Tatiana de Rosnay offers us a brilliantly subtle, compelling portrait of France under occupation and reveals the taboos and silence that surround this painful episode.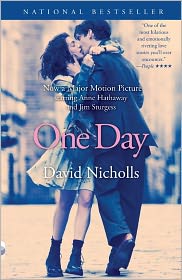 8. One Day - by David Nicholls
* Pub. Date: May 2011
* Publisher: Knopf Doubleday Publishing Group
* Format: Paperback , 448pp
* Series: Vintage Contemporaries Series
* ISBN-13: 9780307946713
* ISBN: 0307946711
Overview
It's 1988 and Dexter Mayhew and Emma Morley have only just met. But after only one day together, they cannot stop thinking about one another. Over twenty years, snapshots of that relationship are revealed on the same day—July 15th—of each year. Dex and Em face squabbles and fights, hopes and missed opportunities, laughter and tears. And as the true meaning of this one crucial day is revealed, they must come to grips with the nature of love and life itself.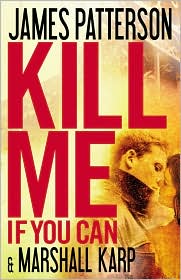 9. Kill Me If You Can - by James Patterson , Marshall Karp
* Pub. Date: August 2011
* Publisher: Little, Brown & Company
* Format: Hardcover , 384pp
* ISBN-13: 9780316097543
* ISBN: 0316097543
Overview
Matthew Bannon, a poor art student living in New York City, finds a duffel bag filled with diamonds during a chaotic attack at Grand Central Station. Plans for a worry-free life with his gorgeous girlfriend Katherine fill his thoughts--until he realizes that he is being hunted, and that whoever is after him won't stop until they have reclaimed the diamonds and exacted their revenge.
Trailing him is the Ghost, the world's greatest assassin, who has just pulled off his most high-profile hit: killing Walter Zelvas, a top member of the international Diamond Syndicate. There's only one small problem: the diamonds he was supposed to retrieve from Zelvas are missing. Now, the Ghost is on Bannon's trail--but so is a rival assassin who would like nothing more than to make the Ghost disappear forever. From "America's #1 storyteller" (Forbes) comes a high-speed, high-stakes, winner-take-all thrill ride of adrenaline-fueled suspense.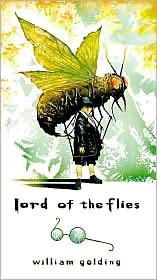 10. Lord of the Flies - by William Golding , E. L. Epstein (Noted by) , Edmund L. Epstein
* Pub. Date: July 1959
* Publisher: Penguin Group (USA) Incorporated
* Format: Paperback , 208pp
* Lexile: 770Lwhat's this?
* Series: Perigee Series
* ISBN-13: 9780399501487
* ISBN: 0399501487
Overview
14.5 Million copies sold to date
The classic, startling, and perennially bestselling portrait of human nature-now available as a Premium Edition with a stunning new cover and re-set, easy-to-read text.
Annotation
The classic tale of a group of English school boys who are left stranded on an unpopulated island, and who must confront not only the defects of their society but the defects of their own natures.
For More Information and Details This product of Top 10 Best Selling Fiction & Literature Books - August 2011 are avaliable at our sponsor , please fell free to visits Our Sponsor to see another products at :