Artist: VA
Album: Blanco Y Negro Hits
Release: 2011
Genre: Dance, House,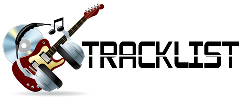 CD1
01.Bob Sinclar & Raffaella Carra - Far l'amore
02.Alexandra Stan - Mr. Saxobeat
03.Sak Noel - Loca people
04.Alex Gaudino feat. Kelly Rowland - What a feeling
05.Martin Solveig & Dragonette - Hello
06.R.I.O. - Like I love you
07.XTM feat. Annia - Fly on the wings of love 2011
08.Afrojack feat. Eva Simons - Take over control
09.Corina feat. JJ - No sleepin'
10.Alexandra Stan - Get back (ASAP)
11.Lolita - Joli Garcon (Rob and Chris Remix Edit)
12.Nightcrawlers feat. Taio Cruz - Cryin' over you
13.Milk & Sugar vs. Vaya con Dios - Hey (Nah Neh Nah)
14.Sonia & Selena - Yo quiero Bailar 2011
15.Zoe Badwi - Freefallin'
16.Elena - Midnight sun
17.
Radio
Killer - Lonely heart
18.Armin Van Buuren vs. Sophi Ellis-Bextor - Not giving up on love
19.Sharam feat. Anousheh - Fun
20.Bingo Players - Cry (Just A Little) [Radio Edit]
CD2
01.Snoop Dogg vs. David Guetta -
Sweat
02.Chris Brown feat. Benny Benassi - Beautiful people
03.Duck Sauce - Barbra Streisand
04.Robert Ramirez - I'm a number (
Hinojosa
&
Fontana
Remix)
05.Ian Carey feat. Snoop Dogg & Bobby Anthony - Last night
06.Mischa Daniels feat. J-Son - Where You Wanna Go
07.Nadia Ali - Rapture (Avicii New Generation Radio Edit)
08.
Basto
- Live tonight (Gregory's Theme)
09.Elena - Disco romancing
10.Alex de Guirior feat. Laura Estrada & Young J. - So right
11.Example - Kickstarts
12.Novaspace - Don't look back
13.Tim Berg - Seek bromance (Aviciis Vocal Edit)
14.Javi Mula feat. Re-Leese - Jet set
15.Victor Magan - Love is a gamble (Sak Noel Remix)
16.Eric Prydz - Niton (The Reason)
17.RLP & Barbara Tucker - R.E.S.P.E.C.T.
18.Wolfgang Gartner feat. Will.I.Am - Forever
19.Adrian Luxx - Teenage crime (Axwell and Henrik B Edit)
20.Chris Willis - Louder (Put Your Hands Up) [Original Radio Edit]
CD3
01.E-Type -
Back 2 life
02.Stars on 45 - 45
03.The Glam vs. Coolio & Snoop Dogg - One night in L.A.
04.Dj F.R.A.N.K. - Discotex! (Yah)
05.Stereo
Palma
- Lick it
06.Javi Reina & Rousseau feat. Sandra
Criado
- Feel the vibe
07.Evaa Pearl feat. Humprey - Crazy
08.Juan Serrano & Miguel Lara feat. Scarlett Quinn - Hey Dj
09.Albin Myers feat. St. James - There 4 you
10.Axwell - Heart is king (Radio Edit)
11.Carlos Silva feat. Nelson Freitas & Eddy Parker - Mystery
12.Benny Benassi feat. Gary Go - Cinema
13.David Oleart feat. Gary Go - Thirty (Radio Edit)
14.Juanjo Martin & Rebeca Brown - I believe in dreams
15.Dj Kone & Marc
Palacios
feat. Sol Lopez - Beat knocks
16.Katherine Ellis & The Studiopunks - Feed the fire
17.Funky Junction vs. Splashfunk feat. 2 In A Room - Shake dat booty
18.Carlos Gallardo - Someone like you
19.David Tort feat. Gosha - One look (Axwell vs. Dimitri Vegas & Like Mike Radio Edit)
20.Jesse Garcia feat. Corey Andrew - Love me now
*-
Download:
Blanco Y Negro Hits Part 1
Blanco Y Negro Hits Part 2