1. The Land of Painted Caves (Earth's Children #6) - by Jean M. Auel
Synopsis
The highly anticipated sixth book of Jean Auel's Earth's Children® series,
The Land of Painted Caves
, is the culmination fans have been waiting for. Continuing the story of Ayla and Jondalar, Auel combines her brilliant narrative skills and appealing characters with a remarkable re-creation of the way life was lived more than 25,000 years ago.
The Land of Painted Caves
is an exquisite achievement by one of the world's most beloved authors.
From the Hardcover edition.
2. Chasing Fire - by Nora Roberts
Pub. Date: April 2011
Publisher: Penguin Group (USA) Incorporated
Format: Hardcover , 472pp
ISBN-13: 9780399157448
ISBN: 0399157441
Synopsis
Little else in life is as dangerous as fire jumping. Flying past towering pillars of smoke, parachuting down to the edge of an all-consuming blaze, shoveling and sawing for hours upon hours, days at a time, all to hold the line and push back against the raw power of Mother Nature.
But there's also little else as thrilling — at least to Rowan Tripp. The Missoula smoke jumpers are one of the most exclusive firefighting squads in the nation, and the job is in Rowan's blood: her father is a legend in the field. She's been fighting fires since her eighteenth birthday. At this point, returning to the wilds of Montana for the season feels like coming home — even with reminders of the partner she lost last season still lingering in the air.
Fortunately, this year's rookie crop is among the strongest ever — and Gulliver Curry's one of the best. He's also a walking contradiction, a hotshot firefighter with a big vocabulary and a winter job at a kids' arcade. He came to Missoula to follow in the footsteps of Lucas "Iron Man" Tripp, yet he's instantly more fascinated by his hero's daughter. Rowan, as a rule, doesn't hook up with other smoke jumpers, but Gull is convinced he can change her mind. And damn if he doesn't make a good case to be an exception to the rule.
Everything is thrown off balance, though, when a dark presence lashes out against Rowan, looking to blame someone for last year's tragedy. Rowan knows she can't complicate things with Gull — any distractions in the air or on the ground could be lethal. But if she doesn't find someone she can lean on when the heat gets intense, her life may go down in flames.
3. Lover Unleashed (Black Dagger Brotherhood Series #9) - by J. R. Ward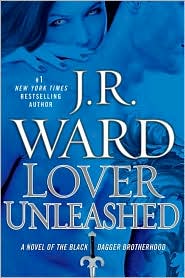 Pub. Date: March 2011
Publisher: Penguin Group (USA) Incorporated
Format: Hardcover , 512pp
Series: The Black Dagger Brotherhood Series , #9
ISBN-13: 9780451233165
ISBN: 0451233166
Synopsis
#1 New York Times bestselling author J.R. Ward's thrilling new novel in the Black Dagger Brotherhood series.
Payne, twin sister of Vishous, is cut from the same dark, seductive cloth as her brother. Imprisoned for eons by their mother, the Scribe Virgin, she finally frees herself-only to face a devastating injury. Manuel Manello, M.D., is drafted by the Brotherhood to save her as only he can-but when the human surgeon and the vampire warrior meet, their two worlds collide in the face of their undeniable passion. With so much working against them, can love prove stronger than the birthright and the biology that separates them?
4. A Discovery of Witches - by Deborah Harkness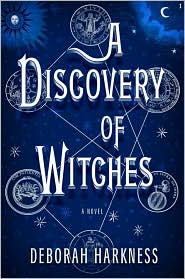 Pub. Date: February 2011
Publisher: Penguin Group (USA) Incorporated
Format: Hardcover , 579pp
ISBN-13: 9780670022410
ISBN: 0670022411
Synopsis
A richly inventive novel about a centuries-old vampire, a spellbound witch, and the mysterious manuscript that draws them together.
Deep in the stacks of Oxford's Bodleian Library, young scholar Diana Bishop unwittingly calls up a bewitched alchemical manuscript in the course of her research. Descended from an old and distinguished line of witches, Diana wants nothing to do with sorcery; so after a furtive glance and a few notes, she banishes the book to the stacks. But her discovery sets a fantastical underworld stirring, and a horde of daemons, witches, and vampires soon descends upon the library. Diana has stumbled upon a coveted treasure lost for centuries-and she is the only creature who can break its spell.
Debut novelist Deborah Harkness has crafted a mesmerizing and addictive read, equal parts history and magic, romance and suspense. Diana is a bold heroine who meets her equal in vampire geneticist Matthew Clairmont, and gradually warms up to him as their alliance deepens into an intimacy that violates age-old taboos. This smart, sophisticated story harks back to the novels of Anne Rice, but it is as contemporary and sensual as the Twilight series-with an extra serving of historical realism.
5. The Girl She Used to Be - by David Cristofano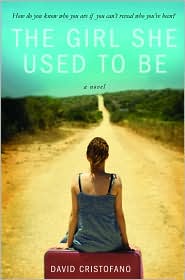 Pub. Date: March 2009
Publisher: Grand Central Publishing
Format: Hardcover , 256pp
ISBN-13: 9780594123491
ISBN: 0594123496
Edition Description: Bargain
Synopsis
When Melody Grace McCartney was six years old, she and her parents witnessed an act of violence so brutal that it changed their lives forever. The federal government lured them into the Witness Protection Program with the promise of safety, and they went gratefully. But the program took Melody's name, her home, her innocence, and, ultimately, her family. She's been May Adams, Karen Smith, Anne Johnson, and countless others—everyone but the one person she longs to be: herself. So when the feds spirit her off to begin yet another new life in another town, she's stunned when a man confronts her and calls her by her real name. Jonathan Bovaro, the mafioso sent to hunt her down, knows her, the real her, and it's a dangerous thrill that Melody can't resist. He's insistent that she's just a pawn in the government's war against the Bovaro family. But can she trust her life and her identity to this vicious stranger whose acts of violence are legendary?
6.Quicksilver (Arcane Society Series #11) - by Amanda Quick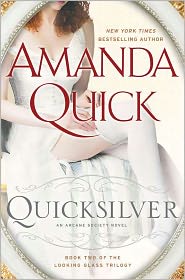 Pub. Date: April 2011
Publisher: Penguin Group (USA)
Format: Hardcover , 352pp
Series: Arcane Society Series , #11
ISBN-13: 9780399157370
ISBN: 0399157379
Synopsis
Virginia Dean wakes at midnight beside a dead body, with a bloody knife in her hand and no memory of the evening's events. Dark energy, emanating from the mirrors lining the room, overpowers her senses. With no apparent way in or out, she's rescued by a man she's met only once before, but won't soon forget. . . .
Owen Sweetwater inherited his family's talent for hunting the psychical monsters who prey on London's women and children, and his investigation into the deaths of two glass-readers has led him here. The high-society types of the exclusive Arcane Society would consider Virginia an illusionist, a charlatan, even a criminal. But Owen knows better. Virginia's powers are real — and so is the power she exerts over him simply with her presence. And if her abilities can be relied upon in the midst of great danger, they just might be the key to his investigation.
7. Navarro's Promise (Breeds Series) - by Lora Leigh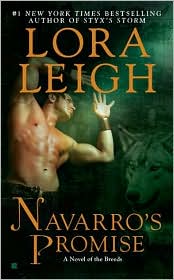 Pub. Date: April 2011
Publisher: Penguin Group (USA)
Format: Mass Market Paperback , 320pp
Series: Breeds Series
ISBN-13: 9780425239780
ISBN: 0425239780
Synopsis
The breed guaranteed Mica no harm would come to her, but they never allowed for her sensual fascination with Navarro, or his unstoppable need to claim her as his mate, in both body and soul.
8. Jane Eyre - by Charlotte Bronte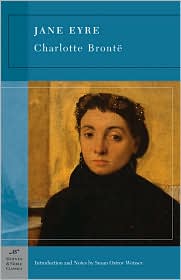 Pub. Date: February 2005
Publisher: Barnes & Noble
Format: Paperback , 592pp
Series: Barnes & Noble Classics Series
ISBN-13: 9781593081171
ISBN: 1593081170
Immediately recognized as a masterpiece when it was first published in 1847, Charlotte Brontë's Jane Eyre is an extraordinary coming-of-age story featuring one of the most independent and strong-willed female protagonists in all of literature. Poor and plain, Jane Eyre begins life as a lonely orphan in the household of her hateful aunt. Despite the oppression she endures at home, and the later torture of boarding school, Jane manages to emerge with her spirit and integrity unbroken. She becomes a governess at Thornfield Hall, where she finds herself falling in love with her employer—the dark, impassioned Mr. Rochester. But an explosive secret tears apart their relationship, forcing Jane to face poverty and isolation once again.
One of the world's most beloved novels, Jane Eyre is a startlingly modern blend of passion, romance, mystery, and suspense.
Susan Ostrov Weisser is a Professor of English at Adelphi University, where she specializes in nineteenth-century literature and women's studies. Her research centers on women and romantic love in nineteenth-century literature, as well as on contemporary popular culture.
9.Something Borrowed - by Emily Giffin
Pub. Date: April 2005
Publisher: St. Martin's Press
Format: Paperback , 352pp
ISBN-13: 9780312321192
ISBN: 0312321198
Edition Description: Reprint
Synopsis
After falling in love with the wrong man, Rachel discovers endings aren't always neat—and sometimes you have to risk all to win true happiness.
10.Taken by the Prince - by Christina Dodd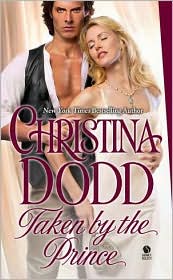 Pub. Date: April 2011
Publisher: Penguin Group (USA)
Format: Mass Market Paperback , 400pp
ISBN-13: 9780451413048
ISBN: 0451413040
Synopsis
Only Victoria knows that Saber Lawrence is a renegade prince plotting to seize control of his country. But when Saber kidnaps Victoria to ensure her silence and vanquish her reserve, he finds that the proper English governess is not so easily seduced, unless Saber's willing to surrender something of his own-his heart.